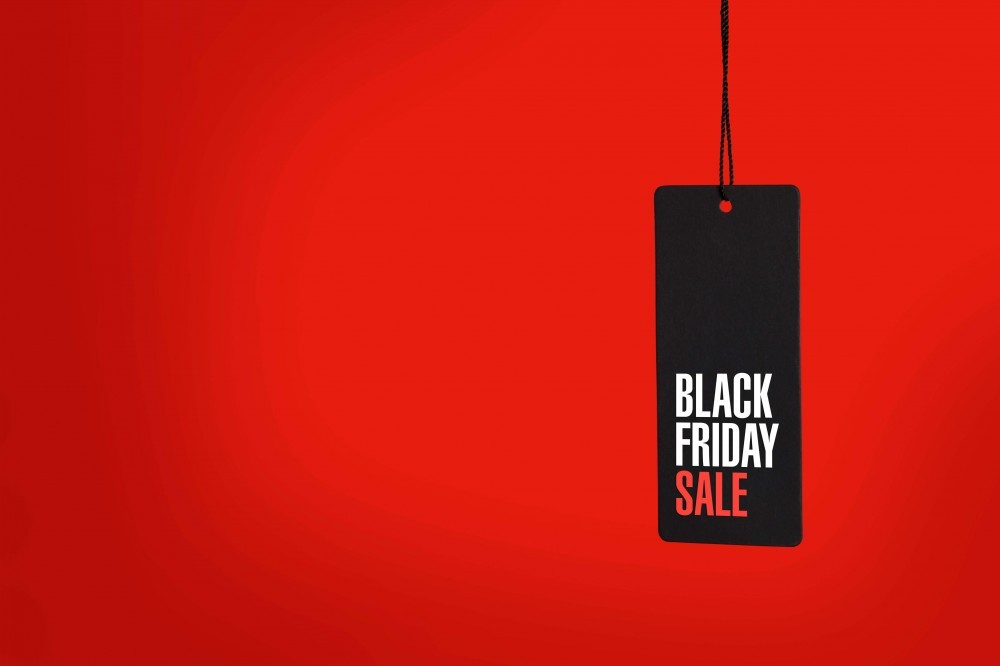 Wealthy Affiliate Black Friday Special 2018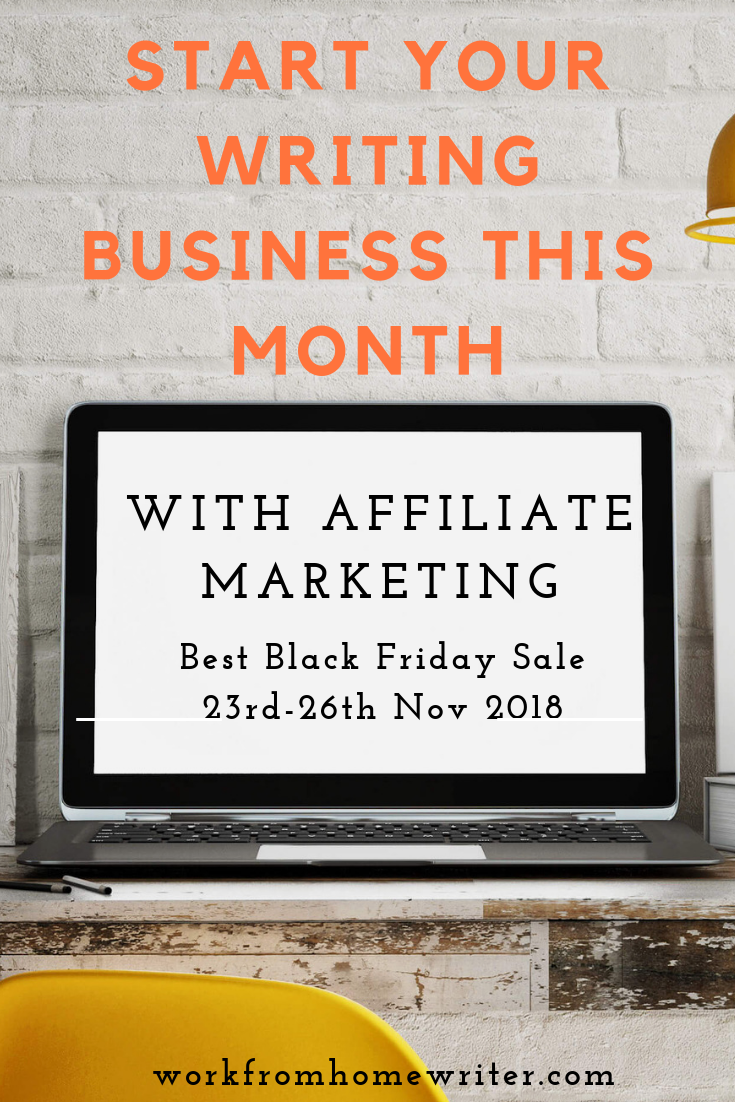 I'm so excited I get to remind you about the awesome deal that's coming up if you're interested in starting you own website, starting a blog or get into affiliate marketing.
The Best AffiliateMarketing training platform and community out there for Beginners is having its once a year — best price ever sale on Black Friday/Cyber Monday weekend at the end of November.
I highly recommend you look into it if you want to start making money with a blog. With this price, you will learn how to build a successful website and learn how to make real money online for less than $1 per day at $299 for a year.
---
This page contains affiliate or referral links, which means I receive a small commission if you decide to click through and buy anything. This is at no extra cost to you, but helps me maintain this website ? If you want to know more, please read our Affiliate Disclosure.
---
What is Wealthy Affiliate?
Wealthy Affiliate is a community/training platform designed to take you, the beginner from starting a website from scratch to a profitable content rich website.
Within Wealthy Affiliate, you get all the tools and resources you need to help you succeed, But success is up to YOU.
Wealthy Affiliate gives you the tools, but it's up to YOU to work the program.
But if you do work the program, you'll definitely find success. Even if it takes 1-2 years to get there.
I've been Wealthy Affiliate for 2 years, and I'm in my second year, but only just recently, that I've really seen real profits.
It's true, it has taken me longer than expected, but that is because I've taken the training slowly, and have dedicated less time to my writing site than I would have liked, and less than others who are more successful faster.
It's all down to the work you put in. Consistently.
Who's Wealthy Affiliate For?
Wealthy Affiliate is best suited to the beginning writer/blogger/affiliate marketer.
It teaches you how to pick a niche, build your website, and how to fill your site with awesome content, all step-by-step.
If you are more experienced at affiliate marketing, Wealthy Affiliate might not be the place for you, as it does cover all of the basics.
But if you're a new blogger looking to monetize your site, this might be a good place for you to start.
---
---
What You Get From the Premium Membership
Wealthy Affiliate is an online community and training package. With your fee, you'll be a Premium Member and be entitled to all the membership perks available to premium members.
This includes:
1) Full Training in the Online Entrepreneur Certification (OEC)
– Where you build your website from scratch, focusing on a niche or topic of your choosing
– This includes 50 lessons over 5 separate courses.
2) Full Training in the Bootcamp Program
– This is where you learn how to build a site in the "Make Money Online" niche, where you can promote Wealthy Affiliate, as it is a lucrative and high-paying affiliate program itself.
– This includes 70 lessons over 7 separate courses.
3) Training in multiple classrooms, including Email Marketing, Social Media Marketing, Content Creation, Niche and Keyword Research, WordPress, SEO. Lessons in these classrooms include video and online blog trainings.
4) All the tools and resources needed to build and host your site (or sites)
– A Site Builder Tool
– A Site Domain Tool – where you can purchase dot com domains, as well as the others (dot orgs etc).
– A Site Manager Tool – Where you find and access your sites through WordPress.
– Site Content – a writing tool designed to help streamline content writing. This comes complete with access to free public domain stock photos for your website.
– Site Support – where you have 24hr a day support and protection for your site.
This is what the Wealthy Affiliate Dashboard looks like
5) A Keyword Research Tool – Jaaxy – this is an essential tool to help you build out your awesome content, and helps you to rank better in the search engines. You learn all about this in the OEC training.
A keyword tool itself costs between $20-$100 per month, and with your Wealthy Affiliate membership, you get Jaaxy Lite for free.
This is the Jaaxy tool right in WA.
As you can see below, you can search right within Wealthy Affiliate itself, without having to leave the website.
(I do have a Jaaxy Pro account, but the results are just the same – I just get more results listed (30) as a Pro member, rather than 20 search results for the Lite Membership, which is included with a WA Premium Membership.)
6) Access to the amazing community
Perhaps the best part of Wealthy Affiliate is the access to the supportive and highly active community where you can interact with super affiliates on a daily basis.
There is a live chat area for instant answers, as well as a blog area, where you can post blog posts and ask for advice.
If you sign up under my link, I'll actually be your personal mentor too, so you'll have direct access to me and I'll be monitoring your progress.
Cost – What is the Wealthy Affiliate Black Friday Special?
During the Black Friday Special, you can grab the Premium membership for $299 for the year, which makes it $0.82 a day, less than a cup of coffee a day.
I would also recommend buying a dot com domain (once you're inside WA) for your site, which would cost about $13 per years.
So your total costs would be approximately $312 — with no further upsells.
The $299 is usually $369 per year — at any other time of the year, or you can get a monthly payment of $49 per month.
But I definitely recommend you commit at least for a year, in order to fully commit to content writing and to give yourself time to see some real results from all your effort.
Remember, blogging isn't a Get Rich Quick scheme. This is a long-term business, and results take typically 6 months or longer to see — often you can expect to only see results in the second year.
Plus your site will be in the Google Sandbox for at least 6 months anyway whereafter, your traffic will increase steadily, at a better rate.
To Learn More – Click Below
Refund Policy
Unfortunately, Wealthy Affiliate doesn't actually have a refund policy.
I guess this is why they offer the free Starter Member – you get to try it out for free and can go from there. Actually, in the first week of your Starter Membership, you do get access to the Premium perks. If you use this week wisely, you can really get a good feeling for whether or not Wealthy Affiliate is or isn't for you.
Then, if you don't like what you see, you can just walk away, without ever having paid a thing.
Cancellation Policy
You Can, however, cancel at any time when you are a Premium Member – so don't feel like you're being locked into anything.
Should You Get it? Is It Really Worth It?
Well, if you couldn't already tell, I wholeheartedly love Wealthy Affiliate and have no hesitation in recommending them.
They are the perfect starting point for anyone interested in getting started with blogging, website building and affiliate marketing.
I'd only NOT recommend them if you're already making a lot of money from your site or sites.
If you do have a site, but are still struggling to make money then I'd give them a try if I was you. There's so much to learn, and the training, plus the hosting, and the site support and security, AND the Keyword tool — it's a win-win for you.
You could even try for a month and see how it goes. (The first month is offered at $19, so its pretty low risk), and you don't have to transfer your site to WA. Just keep it hosted where it is, then, if you're happy, transfer to Wealthy Affiliate when you're ready.
The thing I love most about Wealthy Affiliate (other than the uber-supportive community), its that you can find everything you need in one place.
All the training is there. The core training plus everything else.
Whenever I learn about something new, I return back to Wealthy Affiliate, and search the training and blogs for answers. More often than not, I find the information I'm looking for. Plus it's from a trusted source, and I can even reach out to the person who wrote the training or blog for more help if I need it.
The next best thing is that it WORKS.
I admit, I've had a slow start and am not making as much as I'd have liked.
But I am making money.
This program works, and I'm not going anywhere else for a long, long time.
---
If you want to take advantage of the Black Friday Special – you'll see that it's not available until the 23rd.
But you can still join up now, as a Free Starter Member and get started today. As soon as the Black Friday deal is live you'll be notified, and then you can jump on board at the $299 sale rate. You could even sign up earlier and grab the $19 first month special. If you're keen 🙂
Remember when you sign up, I'll be your personal mentor and I'm here to help you with whatever queries or issues that may come your way.
---