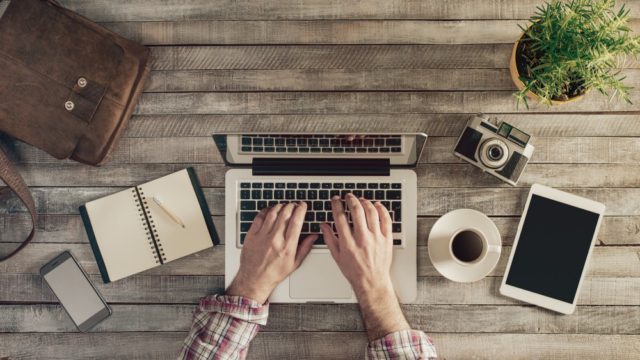 How to Make Money From Home Using a Computer: The No Brainer Method!
Seriously. It's a no-brainer. The best way to make money from home using a computer is through affiliate marketing. I've spoken about affiliate marketing in many of my other blog posts, but I just wanted to mention it again today, as I believe it is really the best way to make a real and continuous income from your computer.
And it doesn't even take that much money to set up.
What it DOES take is a commitment, great work ethic, and perseverance to see it through to the end.
You might be asking how much you need to get started.
Well, it's really not that much.
You will most likely need some training, hosting, and a dot-com domain name, and I know a place it's almost guaranteed to give you results you are after.
In this article, I will cover how you can best make money from your computer at home online with affiliate marketing, and let you in on my recommended resource/training centre that help you reach your online goals.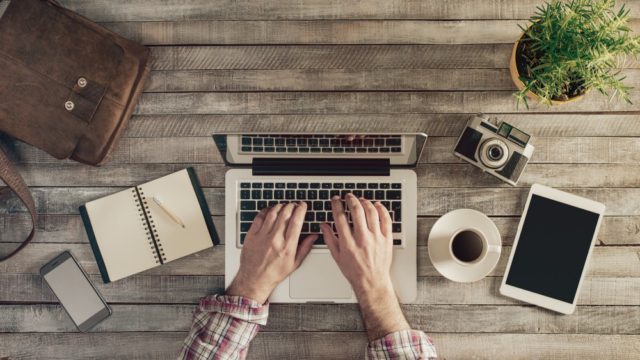 ---
This page contains affiliate or referral links, which means I receive a small commission if you decide to click through and buy anything. This is at no extra cost to you, but helps me maintain this website ? If you want to know more, please read our Affiliate Disclosure.
---
What is Affiliate Marketing?
Affiliate Marketing is the simple process promoting or recommending a product to your readers, and when they click through your affiliate links and buy a product, you receive a small commission. And it doesn't cost anything extra to the purchaser.
The way it works in terms of having a website or a blog, is that you write articles or posts in an area or a niche that you are passionate about, and in these posts and reviews you mention products that you like and don't like. Then in turn, you recommend these products to your readers who share your passion.
If you write your content honestly, and truthfully then your readers will see this they will click through and buy the products that you recommend.
This isn't a get-rich-quick scheme, it takes a long time to go trust within Google Search and other search engines so it takes a long time. But if you are dedicated and commit to writing weekly articles then you will see results.
So What Do You Need To Get Started?
There are three things that you need to get started quickly you need some great training, a domain, and your website hosted somewhere safe.
Picking out a Niche and Domain

Once you have found an area of interest and that you are interested in and are somewhat passionate about, something that you could write about on a weekly basis for the next two years, you can then go and find a domain name for your niche.
Choosing a Hosting Platform

Once you have your niche and a potential domain name, then you can look at different hosting platforms. There are various ones out there and they all have various options but they still cost you a few dollars each month.
Training
You can actually find everything that you need to know about blogging and affiliate marketing online. You can search around and find all the information out there, it just takes a while, plus it doesn't really give you any direction with your online business/blogging/marketing plan.
I've been learning through a program and they have helped me create a number of websites all of which are making money, some more than others  🙂
With an emphasis on Affiliate Marketing training,  they also provide a wonderfully supportive community, hosting and support for your website,  teach you how to build your website, and do SEO, and everything else that you need to know.
Are You Serious About This?
So, if you are really serious about looking for ways to earn money from home from your computer then this would be my number one recommendation: check out Wealthy Affiliate see what they can offer you.
You might be wondering about how much it might cost. Let me give you a few details to show you what WA can offer you in terms of support and training compared to other packages out there.
Wealthy Affiliate costs $49 a month, and there is a yearly option available for $369, which really saves you some coin. Once a year, you can also take advantage of the Black Friday special price, which is $299 for the yearly membership, saving you another $70.
With this price, you get all the tools that you need to create your Affiliate Marketing business

You will get:
Affiliate marketing training
Website hosting
Website support
Keyword research tool
Access to thousands of images
Site content builder
Supportive community
24-hour access to support and other members
There is one other little crossed that people seem to misinterpret when they do join up with the affiliate and that is you do have to pay for your individual domain names such as when you want to purchase a .com it will cost you about $13 and you buy it from Wealthy Affiliate. This is standard over the internet and prices range for domain names from $13 to about $20.
What About A Comparison?
For a comparison, if you would too look at starting your website or your blog alone by yourself and go out along then you would be looking at paying at least $3.95 a month for website hosting from a company such as Bluehost or HostGator.
Again you would have to purchase your dot-com domain name, which my guess would be $15, and you could probably buy this from your hosting company as well
This is all you need to get started, and it looks like a pretty good deal, but you don't get any of the training and support and guidance on how to build a business and that's what the great thing about WA, it teaches you how to build an online business and without their guidance and training it's really hard to get anywhere else.
Other tools you might want on your blogging/affiliate marketing online journey:
A Keyword Research Tool. This is pretty much a necessary tool. Without it, it would be rather hard to make any real serious money. There are a few other options out there for keyword tools. Check out my post on affiliate marketing to get an idea of what the keyword tool does.

You can get so far using the free online tools out there, such as using Google Instant, Google Trends etc (here's a handy list of free keyword research tools 🙂 ), but at some point you will need more. Some good paid tools to try include; Jaaxy (of course), Ahrefs, SEMrush. The problem is, that most of these tools have a pretty high price tag. You're looking at $49 (Jaaxy) to $99 (SEMrush and Ahrefs) per month.  This is another reason why I love the WA membership – it comes with the highest priced tool that you need, included 🙂
---
If you do want to try out Wealthy Affiliate, they do have a Starter Membership where you can enter into the community and trailer doubt for FREE and you can stay as a free member for as long as you want. You get two free websites (not dot-com's) but a subdomain, where you can create a website and even start to monetize it.  It is a limited starter membership though so you don't get all the perks of the Premium Membership, as you might guess. It is a great way to test out WA and see what it's all about.
CLICK HERE TO LEARN MORE ABOUT THE FREE STARTER PACKAGE
---
If you wanted to start by yourself, outside Wealthy Affiliate you can totally do that too.
I recommend grabbing yourself a BlueHost hosting account for your website, and go from there. You can also contact me for any advice; I'm happy to give you support and tips on how to build out your website 🙂 but if you do need more direct training and access then do check out WA –  I really recommend it.
I've been with WA for 2 years and I'm not going anywhere I've just bought my third-year membership. I love it! It really is best community and best place to learn how to make money online for affiliate marketing.
Here are some resources to get you started on your affiliate marketing and blogging journey:
Remember, you can try it out for FREE and I'll also be your Personal MENTOR inside of WA, always available to give you advice and support.
---
Try It Out Today For FREE! See how it Quick and Easy it can be to Get Started:
I hope you found this article informative. If you have any questions at all, comment below and I'll get back to you as soon as I can.
Happy Writing!
Erica