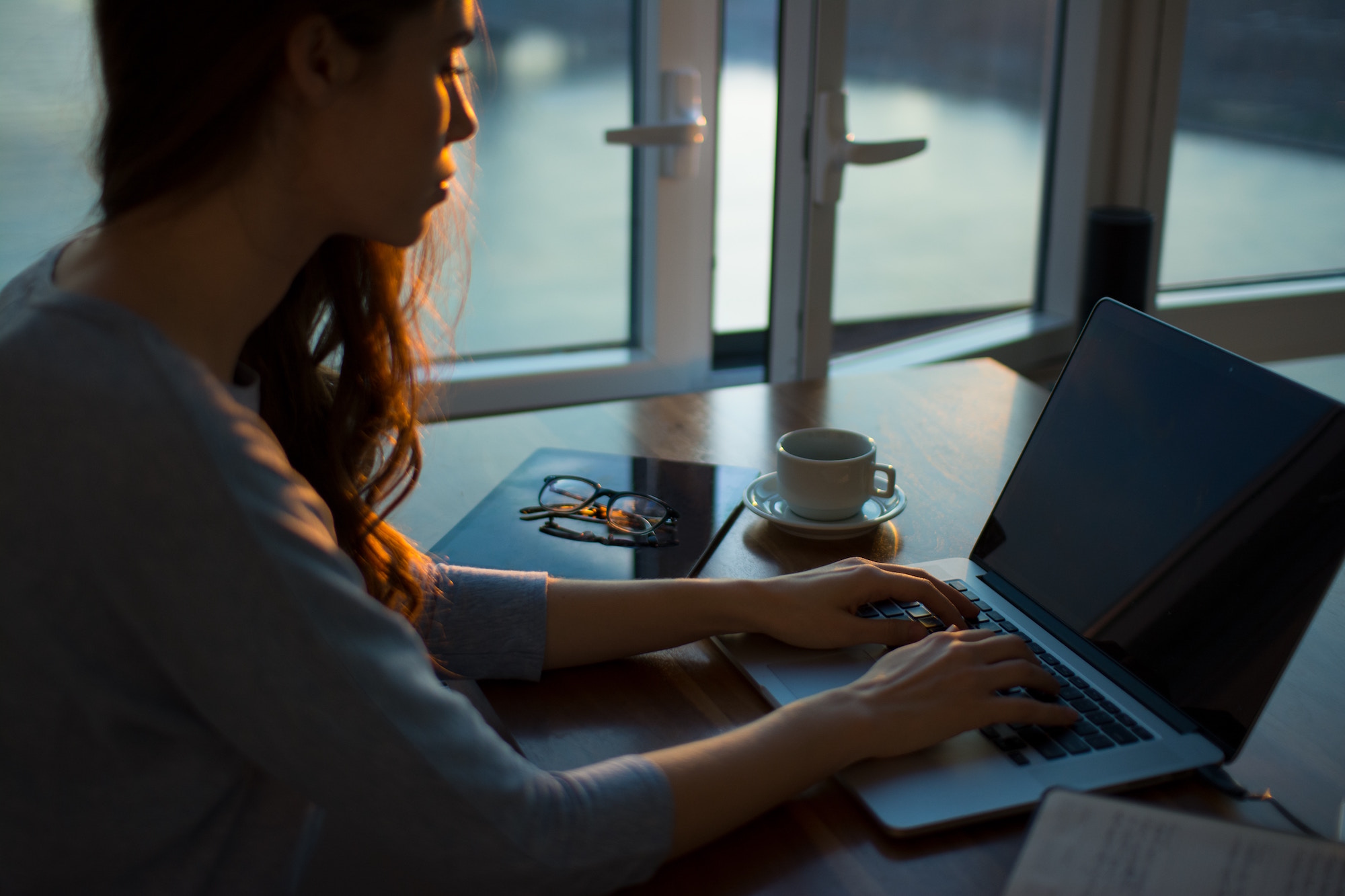 Your Freelance Writer Website: Build One Today
Every writer, be it freelancer or fiction writer should have a writer website, even just a simple one which point's your readers to your books and articles online, and showcases your work. For your readers and future employers, it's undeniably important that you have a web presence online.
I, primarily like to promote building your own site, writing content, and monetizing it, but even if you don't want to create your own blog website, you should still think seriously about creating your own freelance writer website.
Creating a Writer's Website is Easy:
You can use free website creation platforms such as WordPress, Wix, or Weebly, or premium paid platforms.
To start, you only need to include: A Home Page – an introduction of yourself and your writing career, Contact Details, Social Media links, and Your Online Portfolio, including links to previous writing work. More details and pages below.
The benefits of incorporating a blog into your website (when you are ready) are enormous:
Primarily, it's the best way to draw traffic to your site, and help to build your email list, especially if you include SEO.
Helps refine and improve your writing, knowing your audience and writing to your audience.
It's a great way to keep to a daily or weekly writing schedule.
There are 6 steps needed to create your website:
Choose a Domain Name
Decide on Hosting (Email hosting, Security and Support)
Decide on Website Platform
Build Your Site and Choose a Relevant Theme
Complete the Necessary, obligatory website pages (Privacy Policy, About Me Page, etc)
Content Creation and Content (Blog) Schedule
Create Your Website in 6 Easy Steps
Step 1: Choose a Domain Name
Choose a domain name and get it hosted. When choosing your domain name, picking a dot com (.com) is definitely the way to go. It has the most authority and will (almost always) be picked over other domains when readers are searching in Google.
Think about your brand when choosing your domain name. What is it you want to achieve and how do you want to help people and your readers? Of course, you have the option of using your name or part of your name (if it's available) as your domain.
Choosing a domain is easy with the SiteRubix platform: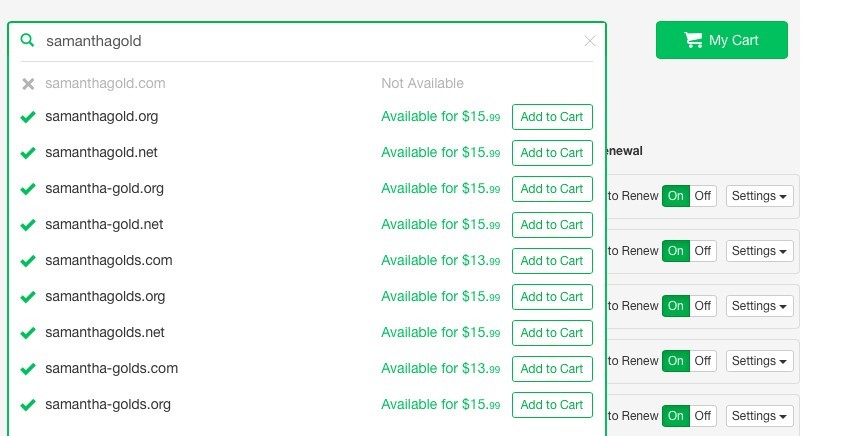 This is a screenshot from SiteRubix demonstrating how easy it is to pick and purchase a domain name. As you can see, the  .com is unavailable. If this was your name/domain name choice, I would recommend finding a new domain name where you can get a .com, rather than choosing one of the other options suggested (such as a .org or .net).
Step 2:  Hosting
There a few key things you should look for in your hosting platform:
Domain Name Purchasing
Adequate Disc Space (at least 5 GB)
Adequate Data Bandwidth
Includes Email Accounts
Ability to Install WordPress
Security (SSL)
Support
Ability to Manage Multiple Websites (just in case…)
I recommend Wealthy Affiliate's SiteRubix hosting platform because you get so many perks with the one fee ($49/month). Even if you only want their first class hosting element, with SiteRubix you're getting a high-quality hosting platform with excellent security and support (all worth over $250 per month).
You can even try out the services and create your own website for free with their Starter Package. These free websites are siterubix.com domains, but are great to practice building your own site, and can be used forever, even as your main freelance account. To get the full benefits of hosting, however, I recommend upgrading to the Premium Package.
You can also get hosting relatively cheaper (however you have to pay for the year upfront, leaving you out of pocket a couple hundred dollars) but will only set you back approx $15 or under per month. The best options include Bluehost and Hostgator.
Wix is another option but is its own website building platform as well (you can't build a WordPress site on it), but it does include a monthly subscription option. It too has a completely free website option, but it does have limited services. I would recommend upgrading to one of their premium plans if you do go down the Wix route.
Step 3: Website Platform
WordPress (WordPress.org) is pretty much the go-to site builder platform of choice, and it's a great one to have in place if you ever need to change your hosting.
WordPress benefits and features include:
Customizable Designs
SEO Friendly
Responsive Mobile Sites
High Performance
Managed On The Go
Other options are Joomla and Wix, which I mentioned above. These other platforms are just as excellent, only different. I like WordPress, because it is so transferable to the various hosting platforms and has the most scope. Once you are proficient at working in WordPress, it's another skill to add to your resume…. Just check out Fiverr and see all the gigs in WordPress. You could even start building sites for clients, once you have these basics down…
Step 4: Build Your Site and Choose a Relevant Theme
The actual building of your website is as simple as 1…2…..3 nowadays, especially if you're using WordPress.
The only thing you have to do is choose a great theme and install a couple of important (free) plugins.
For your theme, you'll want to choose something simple, that has a lot of white space and something responsive. You want to provide a clutter-free website that focuses on your content, and draws your reader in. You can even do a search on WordPress.org and search by writer or writing or the style of website you want. I recommend searching by blog first, and looking for something clean and simple, with not too many gadgets or sidebars. A single column website is a great idea for a freelance writing website.
For starters and inspiration, check out these WordPress Themes:
Journalistic By lighthouse
Noteblog By lighthouse
Writers By writerstheme
If you find a great website that you like the look of, you can try to find out what they are using by using a tool like what wp theme is that. You just enter their URL. Most of the time, the theme is custom-made, and you won't get any details, but sometimes it will lead you to a decent free or paid theme. It will also give you information on the plugins they are using and is a useful tool to help build out your website.
Plugins you want include initially:
All in One SEO Pack – to make your SEO life easier.
An image optimizer plugin, such as EWWW Image Optimizer. This helps to keep your images optimized, meaning their sizes relatively small, so it keeps your site running fast.
I also like SumoMe for social sharing, email collection, quick analytics, and automated growth
Step 4: Write Your Necessary Website Pages
There are a number of pages necessary to your freelance writing website, which need to be set up initially before you start producing any other content for it.
I recommend:
A Home Page – that describes who and what you are – ie Your Brand
An About Me/Us Page
Writing Portfolio Page
A Services Page
Where to Find Me/Contact Page (with links to social media and accounts on different services/or your fav one)
Publications Page (with detail of your work and books available for sale or where to read online)
A Privacy Policy Page
An Affiliate Disclosure (if you plan to include any affiliate links or ads)
Step 5: Content Creation and Content (Blog) Schedule
Seriously think about setting up a blog on your website. It is the best way to attract visitors and traffic, and keeps your website looking fresh and up to date.
You could set your Home Page to your Blogroll, or set up another Menu Title called: Blog, and send all of your blogs to that page.
Here is an example from this very site, the Work From Home Writer:
As you can see, as I'm starting to build out this site, I have started with a small Menu which includes my Home Page, A BlogRoll, A Page that links to Wealthy Affiliate (my recommended go-to resource and all in one tool), and a drop-down list of my About Me Page, Affiliate Disclosure and Privacy Policy Page.
If you need extra assistance or information about any of this, please email me, or leave a comment below and I'll get back to you as soon as I can.
What to Blog
There are different ideas about what sort of blog to have on your author website, and in the end, it's really up to you. Just remember, the topic you choose for this mini blog on your freelance site should be something you can write about for a long time coming, on a weekly or fortnightly basis.
You could write about writing, like I am doing here. You could write about the struggles (or lack thereof) of being a freelance writer. Or you could choose a completely different topic altogether, another one of your passions or hobbies and write about that. Your blog is a just another example of your writing skill and work ethic, and will provide an excellent resource for attracting potential clients and new readers.
Eventually, you could even monetize your blog, by adding in adverts or affiliate links.
Creating Your Content
There are a couple of things to keep in mind when writing online, but you will likely already know this, especially if you are selling your services as an online writer, but for the newbies out there:
Write your blog in a casual, easy to read, informative, manner. Give advice and help to your readers and talk to them in an easy going way, like they are a friend.
Use a keyword tool to utilize SEO in your blog posts. By this I mean, choose your blog topics with the help of a keyword research tool to find low competition keywords. Having low competition keywords will help you to rank faster and higher in the various search engines. If you are looking to attract more visitors through your blog and your website, you've got to think about SEO (Search Engine Optimization) and it's really not that difficult, or time-consuming. Just another quick skill to learn, in which you can also use to your advantage (and your resume).
Creating a Content Schedule
If you are looking to generate traffic from your blog, I recommend spending a little time and generating a content schedule for the next few months, 6 months, or even year, with your blog posts ideas (and Keywords) planned out.
Set yourself a publishing schedule. Decide on what's right for you; once a week, or twice, or once a fortnight. And Stick to it. Google likes consistency, so even if you're not publishing too often, as long as you stick to your routine and consistently publish at the same rate, then your rankings (and traffic) will steadily improve. Leading to more customers, more readers, and more sales.
Not Too Hard?
That wasn't too hard, was it?
Maybe….it is a number of steps, but it's definitely worth it. I recommend Wealthy Affiliate as a Go-To Resource, as it has all the tools built in and provides training in all the areas you need to know in order to successfully build your business online. It's an ideal (and rather underutilized) resource for every freelance writer to take advantage of.
---
You can even try it out and create your own free website (actually two) to see for yourself:
---
I'd love to hear your experience in building your writer website, or if you have any questions or comments regarding building your site. Please leave them below and I'll reply as soon as possible.
Erica
---
If you would like more information on Wealthy Affiliate, a place dedicated to providing excellent training, domains, hosting, and support:
---