Welcome to the Work From Home Writer – a place where you can learn all about creating a writing career working online, from home.
Of course, most writers work from home, but this site is dedicated to helping you make your dreams of actually earning a living from writing (from home). We cover all aspects of online and offline writing that you might be interested in, but we will focus on freelancing – or non-fiction writing. If you are interested in the fiction path, you will find some useful and relevant information here, but you'll also enjoy checking out our sister site – The Busy Writer's Notebook – which deals with the craft of fiction for busy writers.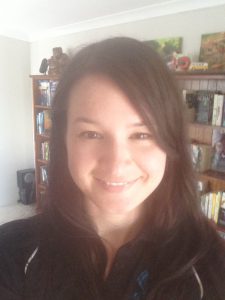 My Journey
Well, My name is Erica, and I'm primarily a Creative Writer. In order to support my family and my dream of writing creatively, I ventured into the online world of blogging, website building, online marketing and freelance writing. And I've definitely learnt a thing or two about creating an online business as a writer.
Now, I want to help you do the same.
Why I Started this Site
There's no point keeping all that I've learnt to myself. I want, I NEED to help my fellow writers out there. This can be a lonely business, and I know the importance of community and helping your fellow neighbours out.
If my dream to write for a living is so incredibly precious and sacred to me, that means others have this same feeling; and these are the people who I want to help.
Let us all who love to write, actually earn a living from it, and be able to do what we love each day.
So that's why I've created this site, to share all this new information I've gathered, and help us all to win 🙂
Our Goal
Our purpose is to provide you, the writer, with all you need to know in order to build an online (and offline) writing business for yourself. We will do this through the following methods and techniques:
Blogging
Website Content Creation
Article Writing
Freelancing Techniques and Markets
Affiliate Marketing
Social Media Marketing
Email Marketing
Ebook Writing and Publishing
A little on fiction writing…
If you ever need a hand or have any questions, please feel free to leave them below and I'm more than happy to help you out.
All the best,
Erica
workfromhomewriter.com