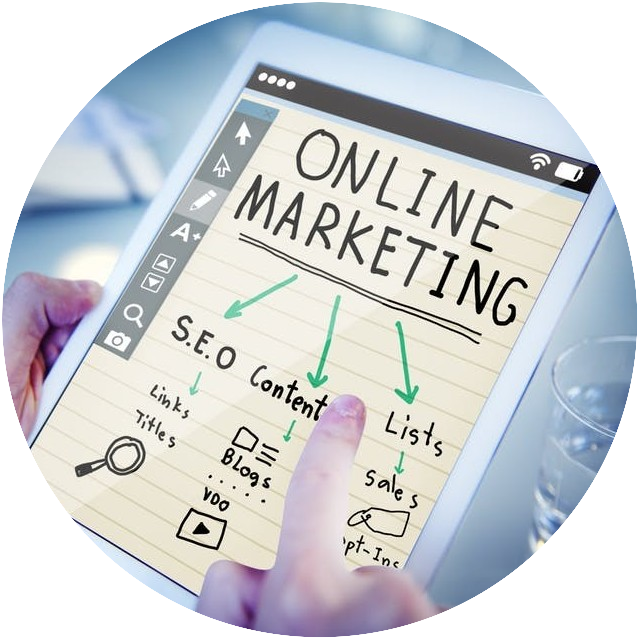 How to Start With Affiliate Marketing For Beginners
So you want to get into Affiliate Marketing, but don't know where to start…
This article gives you all you need to know in order to get started today. It's not easy, but it's also not too hard either. What you really need is time and patience. Time – to write awesome content each week, and Patience  – because this isn't a get rich quick scheme. Affiliate Marketing (well, Blogging, really) is a long-term business, but the rewards are endless if you commit and stick it out.
In this article, I'll cover the following topics, with quick tips in each:
Choose a Niche
Build Your Site
Affiliate Marketing 101
---
This page contains affiliate or referral links, which means I receive a small commission if you decide to click through and buy anything. This is at no extra cost to you but helps me maintain this website ? If you want to know more, please read our Affiliate Disclosure.
---
1. Choose a Niche
The first thing you have to do to get started in affiliate marketing is choose a niche. Now I go through this in more detail in my recent article about making money with affiliate marketing but here is a quick summary if you have just entered the website here:
Initially, you want to find a potentially profitable niche in which to build a website around and promote through different marketing methods. I have recently been researching Pinterest, where its possible to succeed or at least get started with affiliate marketing before you even have a website (his might be something to look at while you're building out your website). Maybe. Or maybe you should be concentrating on writing and building out your site.
So, choosing a niche…
Ideally you want to choose a niche or topic or theme that you are somewhat passionate about and is will potentially become more than just a 'niche site". You want to pick a niche that can potentially become an authority site. This is where you can make more serious money.
But to get started:
Step 1:
Determine your passions, make a list, determine whether there are products associated with the niche, products which people are buying. Have you bought something in this niche? Do you feel you could write about this niche or topic every week for 2 years or more? Are there affiliate programs for this niche? If you can answer yes to all of these questions, then continue to Step 2.
Step 2:
Make sure you have a few good keywords with good stats available in your chosen niche. For this, you want to use Google Instant (free) and a keyword research tool (some free, but better ones are paid for. If you are going to be serious about succeeding with affiliate marketing I recommend getting a paid keyword tool.)
(If you go and join Wealthy Affiliate even on the Starter Free membership, you get access to Jaaxy, my preferred keyword tool for free)  Another great reason to join WA even just to access their keyword tool.
Make sure your general niche keyword gets a lot of traffic each month, and more specific keywords have low competition stats (i.e., low QSR values). For more information check out my post here. Or check out this great training from Wealthy Affiliate (by the way, this is an affiliate link).
Once you have a list of at least 30 great keywords, then you ready for the next step:
2. Build Your Site
To get started quickly, I recommend going through Wealthy Affiliate, who will walk you through building your site and creating the first few pages and then building it out with their super solid training.
Or, check out the article I linked to above for more details on how to create your site.
In summary though:
1. Choose your domain hosting
2. Choose and purchase your domain name
3. Build your site using one of the site builders around. I recommend WordPress, but there are other options around. Some free ones include Wix and Weebly.
4. Create your first initial pages; your About Me, Privacy Policy, and Affiliate Disclosure page.
Then, you are ready to start creating great content…
3. Affiliate Marketing 101
Affiliate Marketing is all about helping you readers decide on a product and clicking through one of your affiliate links to make this purchase. The best way to do this is by creating an awesome website that provides lots of great how-to helpful content and lots of reviews.
So the next step is to start creating your helpful content and review posts. Using your keyword list, start writing your blog posts focusing on creating helpful content for your readers as well as reviews on specific products that they may be interested in.
A couple of other types of posts that you might want to include, include are: Best of posts, How to Use posts, How to posts, Cheapest posts etc….
Summary
Write Awesome Content for those 30 Awesome Keywords you found
Make sure half of your content are Product Reviews
Make sure half of your content are Helpful How-To Articles
Include Best Of… Posts
Include How To Use… Posts
Include Cheapest… etc Posts
3a. Affiliate Programs
Earlier in the process, you would have determined that your niche had a few affiliate programs, Now is the time to apply to these programs and search out different programs that might be available.
Amazon is a good starting point. But Amazon is not available to all countries or States, but know, there are other options.
In your niche, where have you bought your products from online? Check to see if these companies have affiliate programs.
With this website, I am in the "Make Money Online" niche, which is huge and very competitive, but if you persevere and keep consistent there is potential to make money with it… And it provides a great example of potential affiliate programs.
For the make money online, or home business niche: the list of products and affiliate programs are endless: Here is a list of my preferred products and which also have great affiliate programs:
Wealthy Affiliate – a subscription-based training/hosting product which offers the BEST commissions: 50%
This is my number one recommended product.
Here is a snap from their website with the commission rates:
Even if your referral doesn't buy anything and they sign up for the free membership, you even receive credits when they complete their profile; which you can exchange for cash when you meet the threshold. (So please remember to complete your profile if You sign up:) and help me out:)
UpViral – Viral Marketing App which triples your traffic, also has an impressive commission rate at 50%.
They also have an impressive sales pitch including a high converting webinar – which totally sold me! I wrote a long post reviewing UpViral here: UpViral Review and Affiliate Program.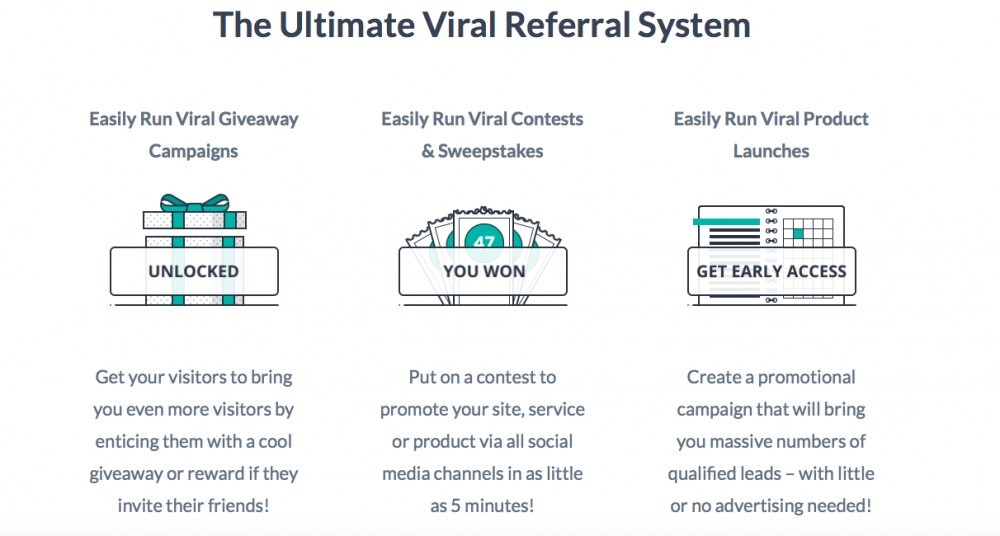 MiloTree is a fun little plugin that creates visually stunning pop-ups on your website. Commissions are not so great ($20 in total).
MiloTree is awesome for sites with a highly visual competent and if you are growing your more visually orientated social media accounts such as Pinterest and Instagram and Facebook. I don't have it on this site yet, but here is a pic from my creative writing site:
LogoJoy is another favourite and an AI Logo Creator. A great product with great commissions. 
Create your logo for Free using AI and only pay for the logo when you're completely happy with it. Pretty much sells itself. I love LogoJoy. The fees are great too, the Logo's cost $65 and the commission is 25%.
This is a great company and has great support. I approached them for creating a prize for an UpViral Campain and they were extremely helpful and corroborative. They also have a lot of supporting marketing creatives to use:

Human Proof Designs with a 10% commission on Affiliate Sites – that's $150.
This is a great service if you want to get started quickly and with little personal effort, if you take advantage of their content packages. This company with provide you with a complete niche affiliate website, complete with keyword pack and the first few pages completed. They can also assist with ongoing content creation, with either their content packs or article monthly service.
I know, if I had the funds, I would take advantage of one of these websites and article packs right now.
Plus, they have an affiliate program with great commissions (10% on Affiliate Site sales, which is $150). I have no hesitation recommending these guys, and I know Dom knows what he is doing as he comes from Wealthy Affiliate too. He only started in 2012, and now has this million dollar business. If he can do it – we can do it – Right?!
They also provide ways to get affiliate marketing – super helpful – and kinda replaces what I'm writing about here:/
FYI – these sites are more niche affiliate sites, but there is the potential to build an authority site out of it. His content creation packs, however, are written from a niche site format, and will not be great enough to help you build an authority type site. He does admit this himself in his Q&A… see for yourself.
This is what you get when you buy a site from Human Proof Designs:
Above are my prefered products which I recommend and will be recommending in the future on this blog and in social media. Whenever I find a new awesome product I will create a review and recommend that too.
Don't Leave Money on the Table
Depending on your business philosophy and your disclaimer, you can also include affiliate links to products which you don't recommend.
Some people state that they only have affiliate links for products they personally recommend, but you can also have links to all products, whether you like them or not.
As long as you are forthcoming about this, then I don't see the problem. And when you created your affiliate disclosure you would have seen that you are abiding by certain laws and regulations.
As you can see, basically everything that you end up using for your website and business has an affiliate program — mostly. So if you love a theme or plugin — look out for their referral or affiliate program.
Other products and affiliate programs for the Make Money Online niche:
Most Premium Themes, including Thrive Themes and Plugins
Premium Plugins
Hosting Platforms such as Bluehost
Books and Audio on Amazon and Audible
Ebooks and individual affiliate programs, e.g. – this great Pinterest book –  How to Make Your First Affiliate Sale Ebook which I bought and am making my way through – haven't joined her affiliate program yet… so not an affiliate link
Software
Keyword Research Tools, such as Jaaxy and SEMRush
3b. How to Make Conversions and Commissions
You do this by writing great content and helping people to click on your links and make a purchase. The best way to do this is by targeting readers at the end of the buying cycle. Try to use words like Review and 2018 Review etc, as well as lots of Best of Posts.
Check out this training article from Wealthy Affiliate about the Customer Purchase Lifecycle:
There lots of ways to increase conversions and therefore commissions. But first, you need traffic and great content which converts. When you get the traffic then you can tweak your content to generate more conversions and more sales.
3c. How to add Keywords and Links to Articles
Once you've been approved by your chosen affiliate programs you can start adding your affiliate links to your articles.
Try to use a link shortener which makes your links look nicer. I like to use Pretty Link (a free plugin for WordPress).
Insert these links into the obvious places in your reviews, and create Call To Actions throughout your posts prompting your readers to click and buy through your links.
Here's hoping that this article has given you enough to get started with affiliate marketing.
If you want a place that can walk you through all the finer details then I recommend Wealthy Affiliate. It will provide you with training and help on all the above points that I've mentioned. If you join through one of my links, I'll also be your go-to person inside Wealthy Affiliate.
---
---
OR Start Your Website Today:
You could also check out Human Proof Designs, however, and grab an affiliate site for a pretty reasonable price. Dom Wells got his start in affiliate marketing from Wealthy Affiliate – so you know his products are going to be great!
Happy Creating!
Erica