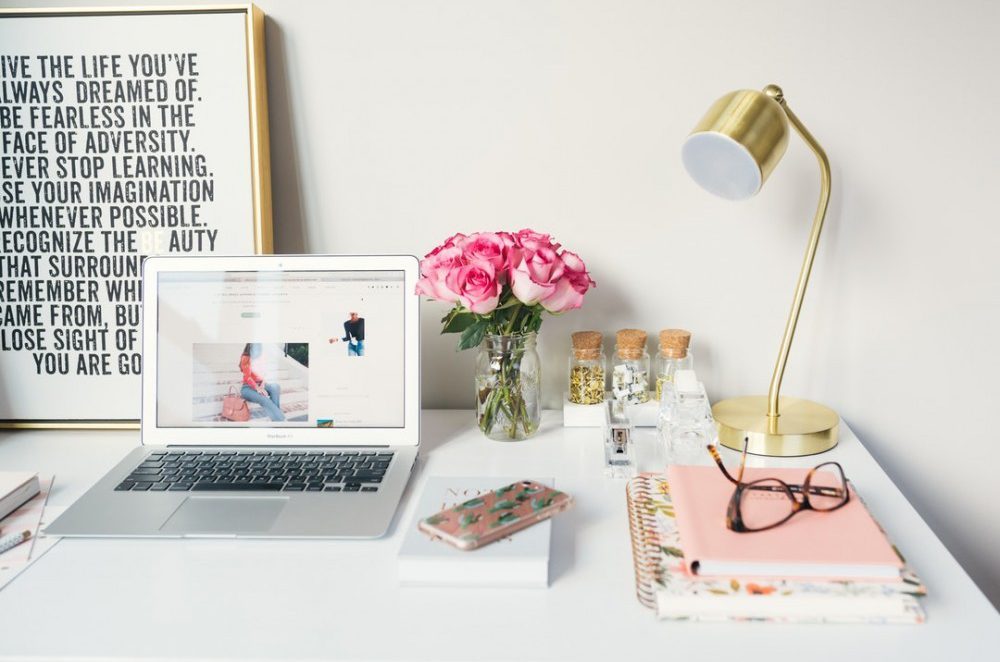 The 5 Best Blogging Sites for Beginners
The world is now connected because of the internet. The earth is no longer made of countries and cities but has been merged into one big community because of what technological advancements have done. One of the ways to connect with the world is through blogging. As a blogger you can write about anything, it could be your hobbies, your passion or your personal life. It can be a business. One thing is certain, as a blogger you will be connected to more people than you were accustomed to before.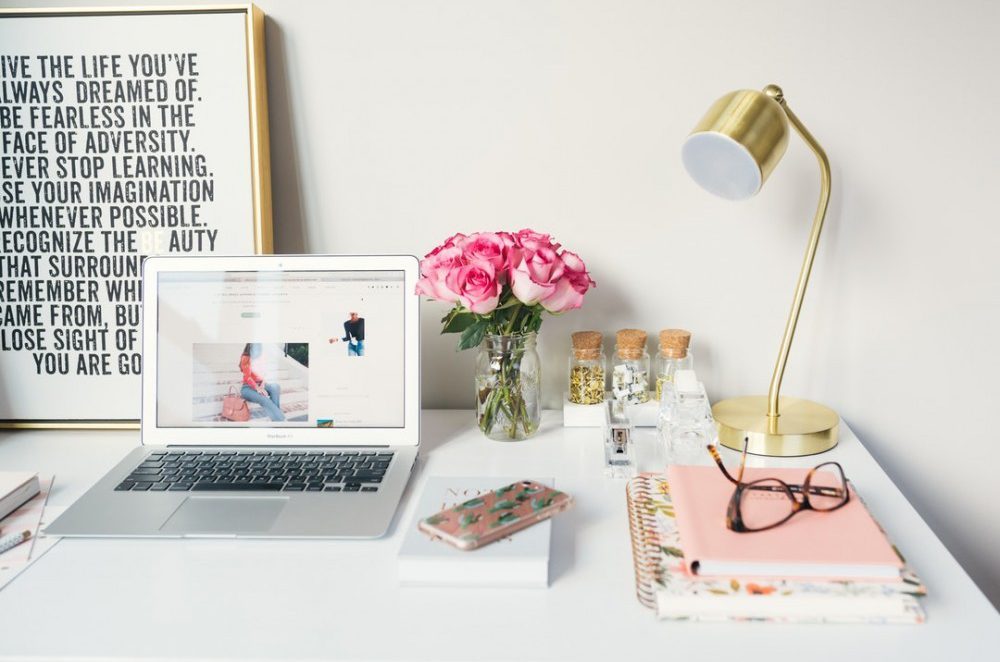 ---
This page contains affiliate or referral links, which means I receive a small commission if you decide to click through and buy anything. This is at no extra cost to you, but helps me maintain this website ? If you want to know more, please read our Affiliate Disclosure.
---
Blogging is about writing excellent, useful articles for your readers, accompanied by great imagery. Because of this, you will need the best platform that will be able to meet your needs. Every blogger wants a platform that is very easy to use and gives you all the tools you will need to customize your website to meet the needs of your audience. Without these tools, the blogger will not be able to maximize his/her website, and the aim of creating it will be defeated.
As a beginner, it's best you find a platform that gently helps you to understand what blogging is about; a platform which understands the needs of beginners. Also, you need to consider if you want to pay for additional options or go with a free account. All of these choices will depend solely on what your blog is all about.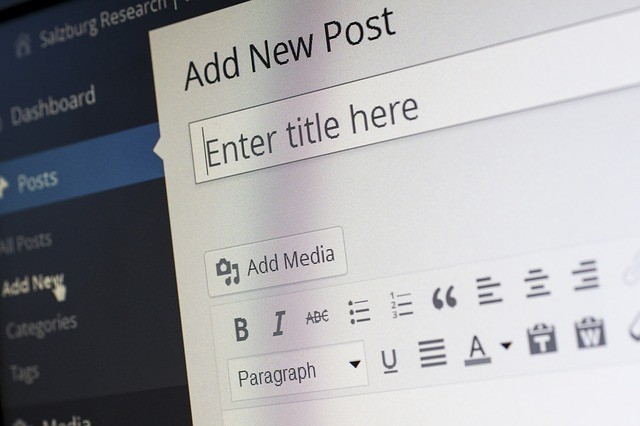 There are many blogging sites in the world that helps you to create a blog. Some of them have both free and paid services, but this article will focus mainly on the best blogs for beginners. As these websites are discussed, you will notice that each of them has its disadvantages and advantages, but at the end of the day, you will find one that will meet all your needs and help your blog to become a big hit in the near future.
Finally, before going into the discussion of each website/platform, it is important to note that every beginning blogger has a different skill set, and the website you may choose to use will depend on the skill set you may have already developed.
The best blogging sites for beginners, in my opinion, include:
Now, WordPress .org is different from WordPress. com, however, they both provide almost the same type of features however the .org version has more features for bloggers.
WordPress.org is great if you want to have complete control over your blog. That is if you want to customize your platform yourself.
WordPress isn't that easy for beginners, though. However, you have options on the platform that will help teach you how to use it. Some of these options are free while others are paid for.
WordPress.org gives you the freedom to install your own custom plugins and themes. This helps you to modify the appearance of your blog to what you want it to look like. For this platform, you will need to find a web hosting for yourself and you are charged with the duty of performing backups and maintaining the blog.
Here's an example of the theme choices when you "Add a Theme":
There are many website hosts out there, but if you want something that will make life easier for you, you should use a good web host. One that will help you to install WordPress easily and also give you good customer support which is what you need as a beginner.
On the WordPress.org website itself, it lists a number of excellent hosting options. Out of these, I recommend Bluehost. Bluehost currently powers over 2 million websites and is fine-tuned for WordPress. They offer 1-click installation, a FREE domain name, email, FTP, 24/7 support by in-house WordPress experts, and more.
Here's how easy it is to install WordPress with Bluehost:
Pros
1) WordPress.org allows you to control everything about your blog.
2) You have the freedom to improve your blog and add any extra feature you may want, like plugins, custom themes, shops and others.
3) There are hundreds of themes on WordPress, some of them are paid for a while others are free. These themes allow you to beautiful your blog.
4) You are given access to about 45,000 free plugins. These help you to add any type of new feature that you want your blog to have.
5) Super Search Engine friendly. I recommend grabbing yourself the free All-In-One-SEO Plugin to help you out.
6) This is one of the most common blogging platforms, and so has A LOT of resources online for supporting it and you 🙂
Cons
1) Managing your blog without any form of assistance will involve a steep learning curve. But there are resources out there to help you:)
2) You are the one managing your security and backup systems. But again, there are resources to be found that can help.
3) You will have to find your own web hosting, to host your site on. (This is an affiliate link for Bluehost – my recommended hosting platform.)
Go through a place like WA to get all the training, security, and backup systems included:
2) GHOST
Ghost can be described as an open source blogging platform. This platform helps to provide a straightforward, simple interface that helps you to manage your blog very easily. It also gives you an opportunity to live preview your post while you are writing it, making it easy for you to correct any writing mistakes that you make. This platform is especially good for beginners bloggers who are not yet used to blogging. Its price is amazing too.
Pros
1) This platform is mainly focused on blogging and writing.
2) It is very clean, and it has a good interface for users.
3) It's written in JavaScript, which this makes it very fast.
4) You don't have to do any additional setup for the hosted version.
Cons
1) It is difficult to customize with apps.
2) Because of its simplicity, there are very few options available.
3) There are not enough themes to help change the appearance of your blog.
3) WEEBLY
Weebly is a platform that helps you to build blogs using drag and drop tools. It comes with many themes that are ready-to-use themes that you can use to customize your blog and make it suit you and your readers.
Pros
1) It is easy to use, and the website builder does not require you to have any form of technical skills.
2) It is easy to set up and Weebly helps you to host your blog.
3) On Weebly, you can try out free plans before you buy or pay for the services.
Cons
1) The features are limited, and you do not have the option of adding new features.
2) There is limited integration with third-party platforms.
3) It is difficult to export your blog from Weebly to another platform.
4) WIX
Wix is a platform that helps you to build both blogs and websites. It is very easy to use, and this gives an opportunity for small businesses to build their blogs and market their products. As a beginner, it gives you drag and drop tools and makes blog building very easy. You can own both a website and a blog together on Wix.
Pros
1) Freedom to customize your own site or blog with many templates and third-party applications.
2) Easy drag and drop tools that help you to build your site and you don't require coding skills.
3) Setting up on Wix is very easy.
Cons
1) The free account gives you limited options and displays Wix ads on your site.
2) Third party apps that are free are limited.
3) You will not be allowed to change a template once you have chosen it.
4) The E-commerce features are very limited even in paid plans.
This is not the same thing as the WordPress.org version. Because of the similarity in name, many beginners think that they are getting the same thing as those using WordPress.org. It has certain limitations, but it is also a good platform to use for blogging.
WordPress.com offers you blog hosting services for free. However, you can buy additional options like a domain name, additional storage plus other services that are not covered under the free hosting.
Pros
1) There are no setups required.
2) It's easy to use and also the management does not require technical skills.
Cons
1) You have limited options on your blog.
2) You cannot be allowed to do advertisements on the blog
3) The blog is not owned by you and WordPress.com has the right to suspend your blog if you do not adhere to their policies.
I hope this list has given you enough to make a decision about which platform to go with. My personal recommendation is to go with WordPress.org.
If you are looking for a place that can give you a platform, hosting, domain names, AND training, then I recommend the place where I learnt (and am still learning from!). I've built a successful creative writing blog from this platform and training.
And –  If you join through one of my links, I'll also be your go-to person inside 🙂 Join HERE – or check out my review: Wealthy Affiliate Review.
Or Start Your Website Now:
Happy Writing!
Erica