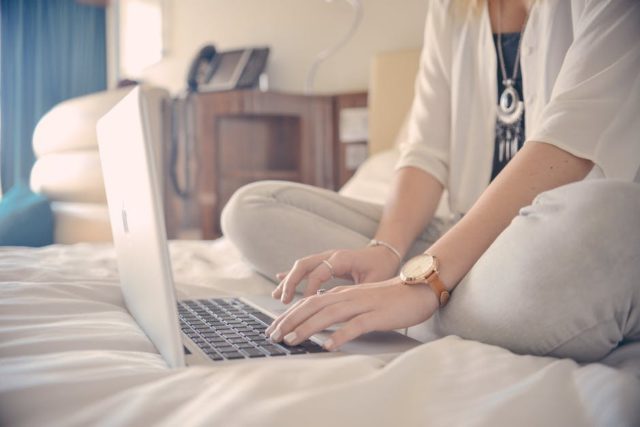 How to Make Money at Home From Blogging: Top 3 Methods
Do you want to get started blogging, but first need to know how to make money from it?
This article will provide all you need to know in order to get started fast. But that doesn't mean the money will come fast…
If you do want fast money, read through to the end, where I give you a quick start method, which will at least bring in a few dollars, while you're setting up your blog or niche site (my #1 recommendation).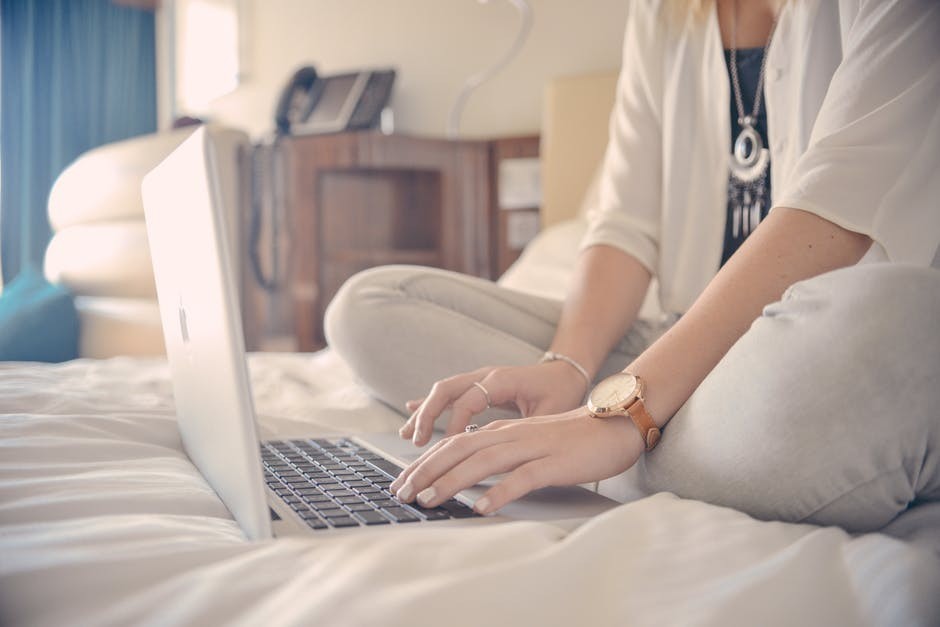 Today I will cover:
Blogging Avenues:

Building an Affiliate Site
Building a Freelance Writer Site
Paid Blogs/Job Sites
Firstly, What Is Blogging and What is a Blog?
You probably already know what blogging is, otherwise, why would you be here? But if you're fairly new to the topic, here it is in a nutshell:
Blogging is a fairly recent term which depicts a person, or blogger, who regularly writes an informal blog (or post/article/review) on their website.
Numerous blogs are personal blogs, however, nowadays even most businesses online, have a "blog" on their site. This is a place where writers can write freely and casually, however informatively, about different topics of the blogger's or business's choosing.
A blog could even be a theme or niche (or affiliate) site.
The Best Ways to Make Money From Blogging:
There are a number of ways to make money from blogging, but the way with the biggest scope and potential is through monetizing your website or blog. This can be in a number of ways, and include:
Affiliate Marketing
Ad Networks
Selling Digital Products
Selling Physical Products
Selling Services
1. Create an Affiliate Website
The number one best way to make money from blogging is to build your own website and start blogging/creating content there. Create enough content and for long enough and you will eventually have enough visitors and traffic that you can start to earn from monetizing your site.
This does involve a bit of work and a bit of time. Be prepared that this isn't a quick money maker. Expect that you will have to put in the effort for at least 3-6 months before you see in real progress. But if you're invested – your time and patience, it can be very rewarding.
The ways you make money from your affiliate site are:
1. Affiliate Marketing
Once you have some good rankings, you can then start adding in affiliate links to products you are suggesting or using on your website.
For example, say you have an interest in makeup and have set up an affiliate blog on makeup brushes and cleaners.

Image: Unsplash

You could initially start with some How-To articles on how to care for your makeup brushes and How-To use makeup brushes.
This would be followed by some Best-Of posts such as Best Makeup Brushes for 2018 and Best Makeup Brush Cleaners 2018.
Following these posts, you could include some individual reviews on the products you've mentioned in your Best-Of posts.
The way you monetize these are, you add affiliate links on the Review Pages and Best of Posts to your reviewed products. Most people start out with an Amazon Associates Affiliate account, so you could start there.
This is really a numbers plus awesome, regular content game.
You want to post regularly – once or twice a week, consistently for at least 3 to 6 months, with awesome, helpful content. This will bring traffic to your site and your awesome content will help convert/sell your readers.
2. Ad Networks
This is very similar to affiliate marketing, and really only works once you have high traffic numbers.
The theory is to add in network ads such as Google Adsense to your site's posts and pages. Each time a visitor clicks on the ad, you get a small percentage.
2. Create Your Own Freelance Writing Blog
Another way to tap into affiliate marketing is by creating a freelance writing site. If you are a freelance writer, then you should do this anyway, but then you can monetize your blogroll with affiliate links. In the blog section of your website, you could either write about freelancing and other personal stuff, or design it like a mini-affiliate blogroll, and choose a niche topic that you like and write about that. As above, you want to create regular, consistent, awesome content, and eventually insert affiliate links on recommended products.
The ways you make money from your Freelancing Site are:
1. Affiliate Marketing
Just as above, except here you'll be targeting your own blogroll, rather than the rest of your site (you don't want to destroy your own brand) and will likely promote your own products.
2. Selling Digital Products
Including your own Ebooks, podcasts, audiobooks
3. Selling Physical Products
Including your own books and other physical products
4. Selling Services
Including Ecourses, and your freelance writing services and editorial services etc.
3. Paid Blogs and Freelance Job Sites
If you want money a little quicker than waiting for your affiliate or freelance blog to take off, then you could try Paid Blogging.
Once again, there are a number of options/methods, but I'd recommend building a Freelance Website as well as setting up accounts on the various Freelancing Job Sites currently found online. Basically, what you want to do is sell your services on these various sites, as well as on your own site.
If you are nervous and want to start off small, start with Fiverr, to build up your skills and confidence. This is a great way to get quick (however cheap – your prices will start at $5) sales.
Below is just a (very) short list of freelancing job sites you could start with.
A great place to start your blogging career. Before you start selling, however, do try your hand at a few blog posts, so you know what you're talking about. At Fiverr, you post gig's – what service you offer, and clients choose you.
If you are already blog writing then you could try Upwork:
This is another great site to get your start in blogging, as there are jobs from entry level to expert. Here you will find long and short-term work and you get paid by the hour or the job.
Focused towards writers, this is a great place to find work. Try here to find a wide array of different writing topics and styles.
Your Best Bet
Your best bet and my recommendation to start earning some money from blogging is to start an affiliate website AND look into Fiverr and Upwork, and set up profiles there. These job sites might give you a little cash while you're getting started with your affiliate website. Once you've got your site up and running, I recommend building out your freelance writer website and linking it to your profiles at Fiverr and Upwork.
If you want a place where you can learn all you need to know about website building and affiliate marketing, then I suggest Wealthy Affiliate – the online community which has taught me everything I know.
---
---
If you have any feedback or questions, please leave them in the space below, and I'll get back to you as soon as possible.
Happy Blogging:)
Erica