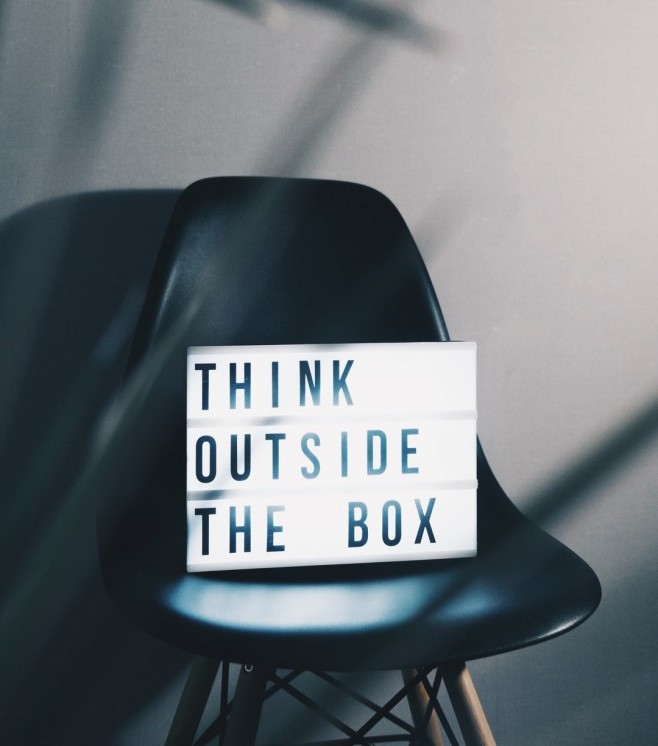 How to Get Paid to Write Articles Online: Freelance Writing Platforms
There are a number of ways to get paid from writing, (what this whole site is about, but today I am focusing on how to get paid for articles, and in particular, working or providing services through Freelance Writing Platforms or Job Sites.
There are other methods that are perhaps more profitable but are longer term, including starting your own freelance writer website and starting an affiliate niche blog.
But if you want to get started and make some money quickly, freelance job sites might be a great place to start.
This page contains affiliate or referral links, which means I receive a small commission if you decide to click through and buy anything. This is at no extra cost to you, but helps me maintain this website 🙂 If you want to know more, please read our Affiliate Disclosure.
Freelance Writing Service Platforms
If you love to write articles or are just plain good at it, then writing for others is a great way to earn money. You could build an entire business around this, and people do!
Pros
There are many advantages of becoming a paid freelance writer on the various job sites. This is a potentially fast way of generating some money, although it won't be consistent until you build up a good portfolio and reputation.
You can potentially build a full-time business by working for clients in this manner. Some Fiverr Sellers are booked solid.
Cons
You must always meet your job description as advertised, and always give your client what they're after. Don't make any promises you can't keep. With job sites, you want to build a great reputation, and that includes getting great reviews. In order to do this, you must meet your clients' expectations. The con comes in when you Don't meet their expectations and you receive bad feedback/or reviews.
You can avoid this by offering (free of charge) revisions in order to get the client the product or service they want, or by offering them a free service in exchange for an updated, more positive review. I've worked with Sellers who go out of their way to provide an awesome service, in order to get that positive, great review.
At all costs – avoid a bad review.
Fiverr
Fiverr is my recommended place to start, especially if you are brand new to freelancing.
It's easy to get set up and start making money relatively. This graphic can be found on their website:
How to Get Started:
Sign up, introduce yourself and add in the required information; including Skills, Education and a Description of Yourself
You'll then move on to creating your first Gig, which looks like this:
As you can see in the above image, there are just a few more steps to go through, but you'll quickly get your gig up online, ready to start working and writing. Pretty simple, huh?
Benefits of Fiverr
You can sell a variety of Gigs or Services, as long as you comply to their terms, and it's legal.
You can work with full time or part-time, supplementing your current income
It's free to Join, however, Fiverr does retain 20% of each transaction.
Easy Payments. Once the order is completed, payments are transferred to your account.
Cons of Fiverr
Sometimes you can find less than quality work being offered. But if you provide excellent content for your customers, in a timely manner – you will do well. I would recommend, limiting yourself to a certain number of articles or jobs you can complete in your available time. You want to deliver excellent work, and will need the time to accomplish this. Before long,  you'll be able to jack up the prices, with your great sales record and reviews, and be making a nice little side, or full-time income for yourself.
Fiverr retains 20% of each transaction, with no sliding scale.
Upwork
Upwork is another awesome job site which I recommend. Mainly because it seems to be well respected and is available all over the world (USA, UK, Canada and Australia) – you can get locals creating your content for you.
I can search and look for freelancers in Australia only if I want, and then get the background, language, and possible similar ideas/training to myself.
Here are a list of freelance categories on Upwork that you could look into:
Benefits of Upwork
You get to run your own business and choose the jobs you want.
There is a wide variety of skill level jobs available.
High paying jobs are abundant.
More success you get, the more and better jobs you'll attract.
Streamlined Hiring – the Upwork algorithm finds jobs that suit you.
You can potentially grow your freelancing business to great heights.
Each project has a shared workspace where both you and the client can enter, share files, and post feedback.
Get paid through Upwork Payment Protection, which includes invoicing and secure payments.
Charges include an Upwork Freelancers Service fee, which is based on a sliding scale of your total Upwork Earnings.
Cons of Upwork:
The starting Service Fee is high – 20% of your first $500 made. However, this is reduced the more money you make overall. See the chart to the side, snipped from Upwork.com.
How to Get Started:
Create an awesome profile to showcase your work and business. This includes your details, a professional looking photo, with first-class writing.
Submit applications for projects you want. These should be quality written, error-free, and target the job exactly.
Upwork will also suggest ideal jobs.
Remember:
Be realistic about deadlines and don't over commit
Be responsive and communicative with your clients
Always deliver excellent work, and always deliver on time.
What You Can Sell as a Freelancer
As a freelancer, you can sell anything you like but preferably skills that you are good at. There is the typical range of writing services you can offer, but you could also include – or in a separate job entry/description, other services and skills in the realm of freelancing.
Blog Articles
This is high in demand service at the moment, and if you can commit to providing excellent, high-quality material, then you will bound to excel. Blog articles will typically be for niche websites, or various topics, so it's good if you know how to research quickly and efficiently, translating that information into quality articles. It will also help if you know some basic SEO practices.
If you are new to SEO, check out this post from Wealthy Affiliate, (affiliate link) which will get you started in what you need to know in order to create high-quality SEO optimized blog articles.
Website Pages/Content and Articles
Some clients maybe after optimized web content for their website, and this is a great little gig which you can provide to your customers. Some customers might want more general articles for their websites, magazines, or journals.
Website Packages – build a website for clients and prepare the first 8 pages for them. Get them rolling…
Some customers may even need a freelancer to create a site from scratch and build the first pages for them.
If you are experienced in website building, then you can expand your expertise to include SEO articles and website start-up packages, or even keyword packages etc.
You can easily provide this service for them to get them started, providing them with the basic info that they need to know, or more advanced information – for greater prices.
Ebooks
Ebooks are another great service you can provide to clients via job sites. These could be various lengths, from short 5 page ebooks, to 'ghostwritten' ebooks that your clients might want to be written.
Really, whatever you have had experience in, you can sell:
Do you have a big collection of PRL articles? Bundle them together and sell them online. I see this all the time on Fiverr. Just make sure you have the correct copyright status of the articles.
Do you have a swipe file of amazing emails that had you converting? Bundle these together and sell…
See where I'm heading with this?
There is Endless Potential…
The opportunities are vast and almost endless in working through freelancing job sites. Decide what you want to achieve and go after it, and make your part-time or full-time career out of freelance writing happen.
A Caveat
However, I still believe, that if you love writing, then you should be writing for yourself. Don't get paid once only for your articles, blog posts, ebooks, and reviews. You want to create reoccurring income from your writing every week, every year.
And you can do this by 1) having your own website and blog and 2) writing your own books.
I recommend Wealthy Affiliate to get you started on your own website and learning how to monetize it. Don't sell away your writing for others to make reoccurring profits from, ake your own writing work for you.
If you have any questions or can recommend other freelance job sites that I've missed out, please leave a comment below, and I'll get back as soon as possible.
Happy Writing
Erica
The above links are affiliate or referral links, which means I receive a small commission if you decide to click through and buy anything. This is at no extra cost to you, but helps me maintain this website 🙂 If you want to know more, please read our Affiliate Disclosure.