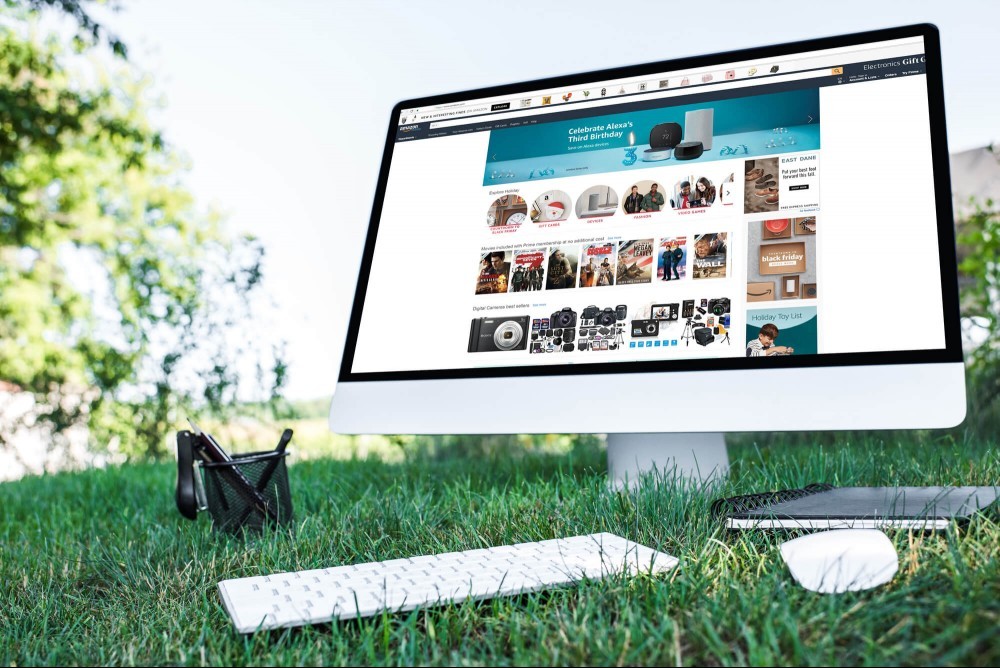 Kindle Money Mastery Review: Can It Really Make You 10K a Month?

Kindle Money Mastery is a series of step-by-step lessons that teaches you how to make independent income from self-publishing for the Kindle and selling your books on the Amazon marketplace. You can even hire other people to write for you, so you don't have to write the book yourself.
Stefan Pylarinos has made millions selling e-books online, and claims that his step-by-step instructions will help anyone earn up to six figures selling Kindle books through Amazon.
What Do You Get With Kindle Money Mastery? 
The Kindle Money Mastery course includes over 30 step-by-step instructional videos. The videos are broken down into various tabs:
Selecting a profitable niche
Keyword analysis
Selecting a title that sells
Creating a Kindle book
Preparing your book for publishing
Setting up a KDP account
Viewing your kindle book
Acquiring Amazon reviews
How to market your Kindle book
Using social media (namely Facebook and Titter) to promote your book
Additional strategies for promoting your book
Increasing your Amazon keyword rankings to get more sales
Setting up your Amazon author central account
Monetizing your kindle book
Creating a series of books and monetizing the back end
Handling with negative reviews
Scaling your book to increase sales
Long term strategy to increase profitability of your book
How to manage, track and improve your kindle books
The course also includes access to Pylarinos' personal tool box of tools and resources that he uses in managing his Kindle business.
It also includes bonus lessons covering:
Outsourcing and automation using virtual assistants
Kindle publishing goal setting
Philosophy for success and changing your mindset
Secret ritual for scaling up your Kindle publishing
Tax requirements for non-US citizens
Creating an LLC or corporation for your Kindle business
Kindle business accounting basics
What Does Kindle Money Mastery Cost?
The cost for the Kindle Money Mastery course is $97 (although it is likely that you can find an affiliate link with a lower price tag), and has a 30-day money-back guarantee.
There are also a number of upsells, of course. Unfortunately, one of the upsells includes access to the members-only Facebook group, which is also the best route to any product support.
Is Kindle Money Mastery Worth It?
On the one hand, Kindle Money Mastery delivers what it promises. Not a six-figure income, but a step-by-step plan for complete beginners to start making money from publishing Kindle books on the Amazon marketplace. Over time, more experienced self-publishers will want more advanced, in-depth information and will go on to learn more, but this is a good starting place.
On the other hand, it teaches practices that are questionable and unethical, and exploits the Amazon marketplace in a way that is not intended, if not outright violating the terms of service. Pylarinos teaches you to:
Hire cheap overseas writers online to create all your books
The books are low-quality (including Pylarinos' own books), with no proofreading, fact-checking, or editing
Create false author profiles and pages to make it seem that the books are written by experts in the subject matter
Trade five-star reviews with other people in the members-only Facebook group to increase your visibility on Amazon
Every book you "write" needs to include upsells for your other books, as Pylarinos' own books do
He also mentions outsourcing to Fiverr. While this service may be fine for other tasks, quality writing can't be bought for $5. Good quality writing can cost you thousands of dollars for a book.
In short, the "books" created and sold through this system have no value for the reader, but he teaches you to skew the reviews to disguise that fact, and the use of fake author identities prevents negative repercussions from landing on your own author page or identity.
The problems and concerns arising from such practices are covered extensively by journalists, in this great article by The Washington Post or this one from The Digital Reader.
While Pylarinos' own financial success proves that the system works, it may not be sustainable. An author may gain a negative reputation, Amazon review standards or compensation practices may change, and short-changing your readers is not a long-term way to make a living as an author.
If you are interested instead in becoming a real author and earning money in the Kindle marketplace, consider investing in actual online courses that teach this material, like this one from Udemy as a good place to start.
Lack of Support and Training
Writing and publishing a book is a complex process. Besides that, you have to deal with legal issues, formatting, and promotions.
Without support or a community, there is a lot of room for error. There is a member only Facebook group but not adequate support to help you if you decide to do the Kindle Money Mastery.
Conclusion
There are thousands of ways to scam and cheat people and make money doing it. Kindle Money Mastery is one, demonstrating how to make money off the Kindle marketplace without going through the trouble of actually writing a book.
It's in the same ethical ballpark as buying an online degree to get a job you aren't qualified for, catfishing someone on a dating app, or joining an MLM scheme – not technically illegal, but not something that a person of integrity does.
If those things don't concern you, then Kindle Money Mastery does create a path toward earning (relatively) easy money, although probably not as much money as Pylarinos claims. It's an effective strategy, and in that sense, the product is not a scam.
However, the product you will be creating and selling as a result of using this program is a scam. Pylarinos' methods teach you how to scam readers and game the Amazon marketplace. Your readers will be disappointed and unhappy, and you will have created a fake author profile in order to deflect criticism. It's an unethical way to make money, and not a long-term sustainable process.
Have you used Kindle Money Mastery before? I'd love to hear your view of the product?
Erica